The students of Delhi International School once again brought laurel to the school in class XII CBSE board Exam (2022-23) . The glorious moment brought great satisfaction on everybody's face ,as it was the most awaited moment of this year. It is a day on which we are judged and awarded according to our performance a day of pride for the parents. Student congratulated each other and appreciated their teachers and management for their guidance during this tough time of academics. Surely it is the most exciting day of the academic year the day on which the heart beats fastest .It's a proud moment for the school as its students could reach the destination where they were dreaming.
Our top achievers Vivek Gureja 94% first position Kush Top khane wale 90.4% second position Avani Airan 90% third position Apoorvi Shrivtastav 89.4% Antriksh Gangwar 88% ,Keshav Khandelwal 87.8%,Vanshika Bhatiya 86.6% and so on.
On this occasion patron Inayat Hussain Qureshi ji with other management members, principle and teachers blessed and congratulated all the students on their glorious success and wish them good luck for their bright future.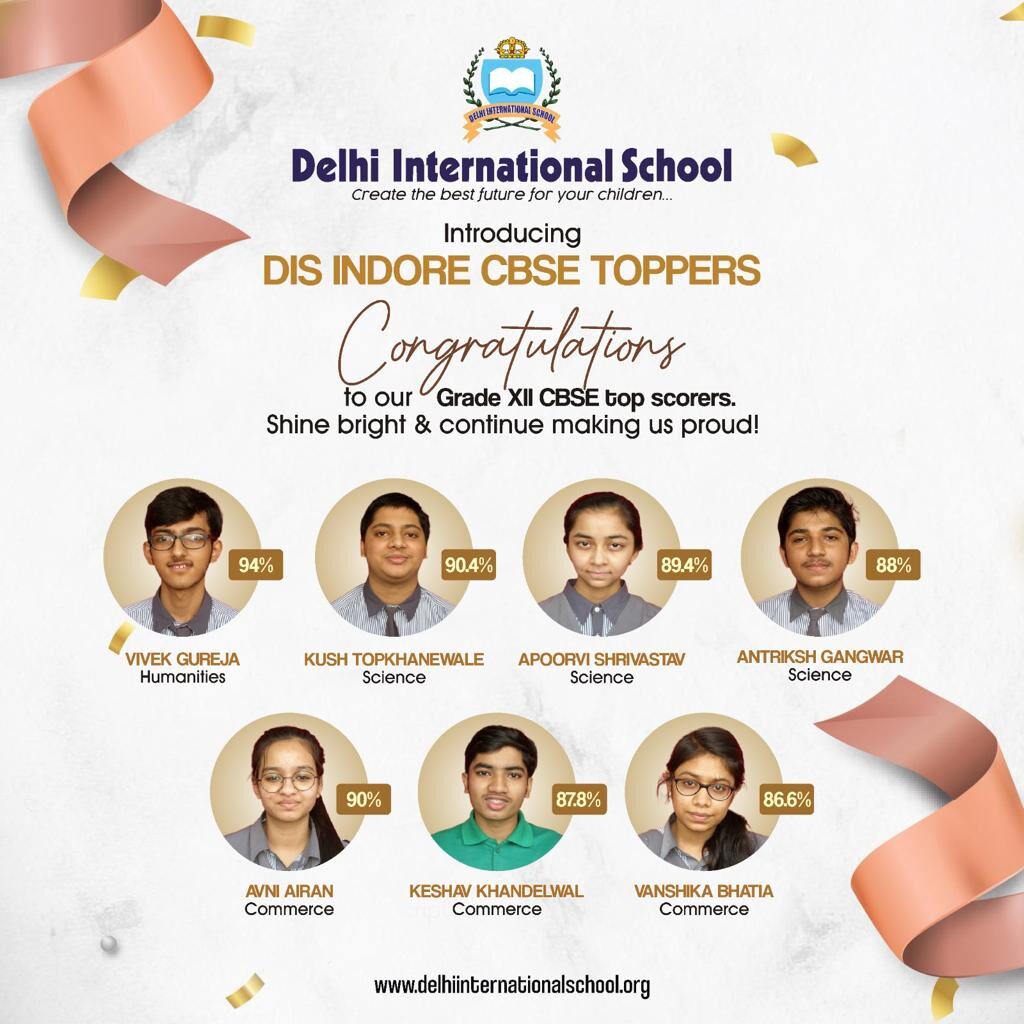 Post Date =