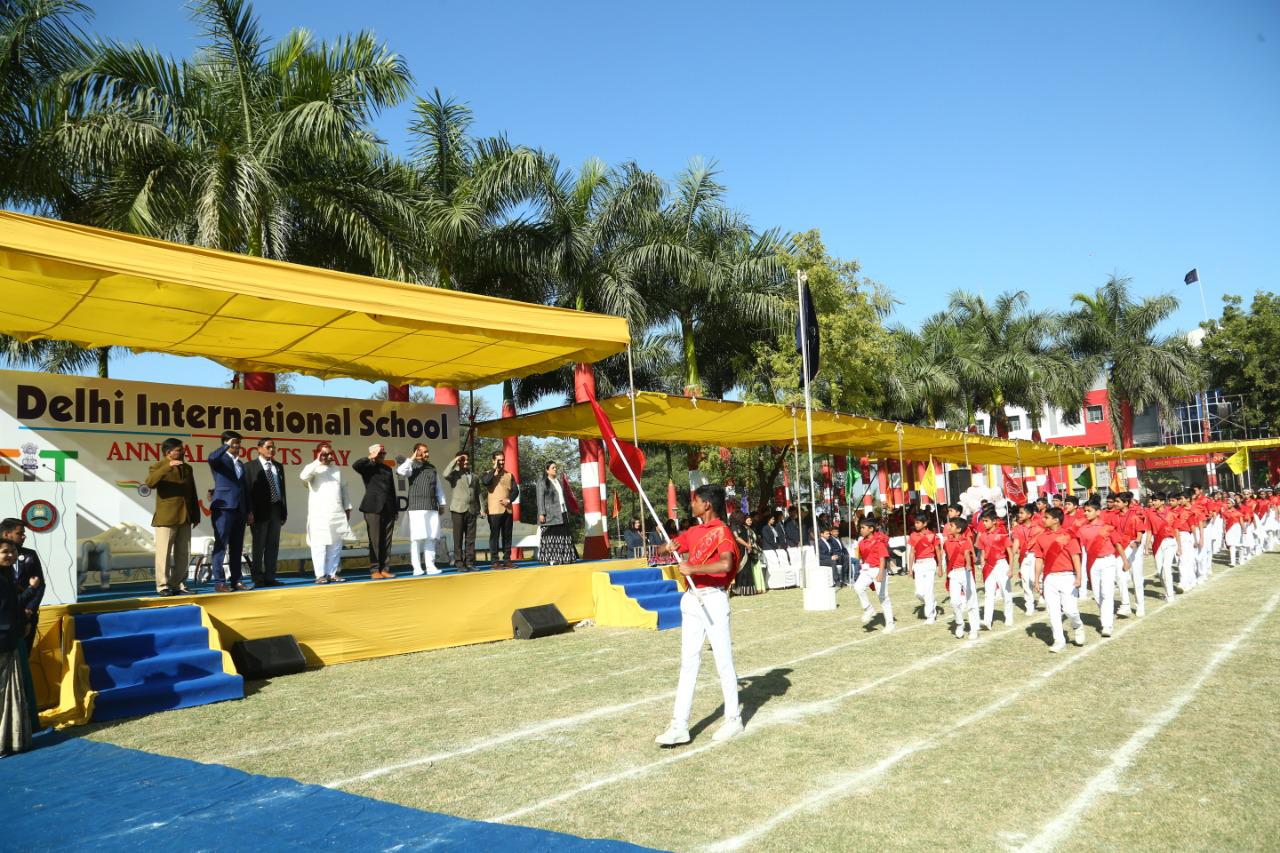 Annual exhibition and sports day were organised at Delhi International School on 28th and 29th Dec 2019.
This day was organised with a view to create awareness among children about sports.
Eminent National hockey Coach the real hero of the famous movie "Chak De India" Mr. Mir Ranjan Negi was the chief Guest on this occasion. He sensitized and motivated children to get indulged in at least one kind of sport or game and make it as their hobby. Children were surprised to see him in the premise on whose life the popular film Chak De India was made.
Also, Superintendent of West zone Mr. Awadesh Kumar Goswami as Chief guest, Assistant Superintendent of West Zone Mr. Manish Khatri of West Zone as special Guest and Arjun Awardee Rajkumari Rathore was Guest of Honour on this occasion.
An exhibition was also organised in the school on the subject "Globular Calefacient" by the students.
All the Guest appreciated the Scientific aptitude and Awareness towards the environment. The pictures capturing the sufferings of the plagued earth due to rising temperature captivated the audience of the exhibition.
The presence of School director Mr. Liyakat Ali encouraged the students. School's patron and Former Chairman of MP state Hajj committee and member of Central Hajj committee Mr. Inayat Hussain Qureshi urged the children that they are highly influenced by the actors and actresses of the films but should take inspiration from the real heros of real life. He appealed the children that instead of being busy in electronic gadgets continuously they can play on filed and can surely bring glory to the nation.Students who won different sports on this day were awarded.